Illinois Numismatic Association (ILNA)
---
Promoting Numismatics in Illinois Since 1959
Suggestions for online coin clubs
By John Kent, ANA District Rep for Illinois, Illinois Numismatic Association Governor, McHenry County Coin Club Treasurer, VP, The Online Coin Club.
Starting and managing an online coin club last year was an adventure! Looking back, it's amazing to think about all the different steps we took along the way. Most importantly, we got to know each other better and enjoyed some great presentations! Along with all the fun, there were a few duties/responsibilities that needed to be filled. Thanks to all the board members that filled these roles! Here's a few of the roles that were created and contributed to our success:
Moderate a Zoom meeting, admitting members, muting/unmuting as needed.
Host a Zoom meeting, read preamble/agenda for meeting.
Give treasurer report/ask for approval at Zoom meeting.
Give secretary report/ask for approval of minutes from last meeting.
Take notes during Zoom meeting.
Moderate show and tell at Zoom meeting.
Moderate round table at Zoom meeting.
Select a trivia question for regular Zoom meeting.
Announce the trivia question, select winner during Zoom meeting.
Run the door prize drawing before or during the Zoom meeting.
Introduce guest speaker/presenter at Zoom meeting.
Moderate Q & A after speaker/presenter at Zoom meeting.
Host the after meeting on Zoom.
Of course, there are a lot of activities before and after Zoom meetings. Sometimes we spend 5 minutes here and there, other times, it's an ongoing responsibility handled by several members! Here's a short list:
Gain commitment from board members to fill specific roles before each Zoom meeting, have backup ready in case of no show.
Keep track of meeting duties/activities, make sure all roles are filled during each meeting, in case someone leaves during the meeting, have backup ready.
Create Zoom meeting event, share with board members for approval/editing, then post Zoom meeting event to Facebook, share to other Facebook groups, invite to friends.
Email meeting invite and invite friends to Zoom meeting using Facebook Messenger and Instagram.
Respond to emails and messenger, when those invited have questions or Zoom trouble.
After each Zoom meeting, thank attendees, mention next meeting date/topic. Can be done via Messenger, email, or phone call.
After each meeting, message non-attendees that showed interest/going to the Zoom event but did not attend. Solicit feedback, invite to next meeting.
Post and respond to posts on Facebook page, Facebook group, and Facebook event.
Post and respond to posts on other Numismatic Facebook pages/groups/events.
Subscribe to Numismatic journals, read articles, invite authors to present during our Zoom meeting. Same with award winners, or those with notable accomplishments.
Attend various numismatic club meeting in person or online, invite to our club meetings. Send a follow up thank you note, then invite again, attend again and again.
Every coin club needs to have a good treasurer and secretary, and those 2 roles can sometimes become interchangeable, with shared responsibilities and data. Some of the duties of the Treasurer:
Receive all membership applications and create membership #, communicate/confirm with member.
Receive all donations and create thank you note back to person donating.
Maintain spreadsheet of member info, updating regularly. Have data backed up.
Create treasurer report for each meeting.
Give treasurer report during meeting, answer questions, and follow up as needed.
Keep the board members aware of financial activities and discrepancies, if any.
Pay necessary expenses, and reimburse members for approved expenses.
Mail or email the door prize to winner. Follow up to verify receipt. Recipient should be encouraged to post thank you on social media.
Attend monthly board meeting.
Network with other clubs treasurer's to learn best practices and improve position, start recruiting and training an asst treasurer. Ask board members for help when needed.
Some of the duties of the Secretary:
Attend Zoom meetings and take minutes, be available to read past minutes and have past minutes approved during Zoom meeting.
Attend monthly board meeting.
Work with Treasurer to create membership list, including original membership date and any other membership details. Verify membership status as needed.
Mail/email membership renewal applications to members/prospective members.
Network with other clubs Secretaries to learn best practices and improve position, start recruiting/training an asst secretary. Ask board members for help if needed.
Another key position for same clubs is the Webmaster! Here's some of the duties of Webmaster:
Create and maintain the website. Evolve the website to meet the clubs needs.
Encourage members to post on website. Moderate posts and thank posters.
Invite other websites to list our website and we will list their website.
Explore other websites for best practices and improvements we can implement.
Attend board meetings and update board on progress/challenges.
After everything we've talked about, there's still more! Growing an online coin club this year, and into the following years, is a great opportunity! Here's a few ideas to promote growth, just realize that some of these activities require additional follow up, and a little marketing/promotion:
Create a digital membership flyer, an invitation to our Zoom meetings.
Attend coin shows and coin clubs, bring flyers to pass out, invite everyone.
Identify and begin recruiting potential members by inviting them to Zoom meetings, follow up with them, express how much fun we had and what you learned. Don't be shy, be loud and proud of our club.
Identify ways to support, sponsor, and collaborate with other coin clubs, coin shows, and numismatic publications. Look for hosting and moderating opportunities, lots of clubs need our expertise to get online.
Volunteer locally to educate the public about numismatics, become a resource in your area, improve your numismatic knowledge and reputation in your local and online community.
Posting numismatic photos, video, and short paragraph on Instagram, TikTok, YouTube, and other social media, ending with an invite to join The Online Coin Club.
The list of suggestions can go on and on, so let's continue the conversation online, at our next Zoom meeting!
OK, I know, you can't wait for the next meeting, you want to get your ideas to my right now!
Send me an email at jkenttt@gmail.com, or log into our website and leave a comment: https://theonlinecoinclub.com/blog
Content presented in articles is not necessarily researched or independently fact-checked, and views expressed do not necessarily represent those of the Illinois Numismatic Association (ILNA).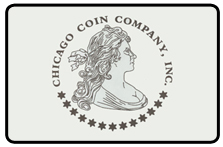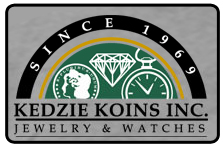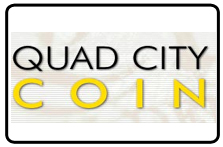 To become a sponsor of the ILNA web site or Annual Show, contact
Jim Paicz