Illinois Numismatic Association (ILNA)
---
Promoting Numismatics in Illinois Since 1959
School District 25 Harvest Fest in Arlington Heights, IL
By John Kent, ILNA Governor
What does numismatics have to do with a harvest festival? Well, it depends on who's invited!
As an ILNA Governor, I am always looking for new opportunities to introduce numismatics into my local community of Arlington Heights, IL. On several occasions I have been able to go into D25 middle schools and present coins and currency in their history classes and world language classes. Well, this week was a little different, as there was an outdoor Harvest Fest near the schools vegetable garden, where our local Rotary Club had several plots. Since I'm a Rotarian, I was invited to the event, and that gave me the opportunity to have a couple tables set up, where families could learn more about Rotary International.
I chose a "Global Awareness" theme for my tables and put out numismatic educational sheets on over 50 countries. The kids spent a long time rummaging through a 10 pound bin of coins, all the while learning more about the history, geography, and culture of the coins they had chosen to take home. While the kids were coin hunting, I talked to the parents about the importance of learning more about the world we live in. We need to get to know each other's languages, cultures, geography, and of course money is a big part of that! I told each student that they could pick out 2 coins, and then tell me the country and denomination of the coins, then they could keep the coins.
We used Coinoscope to help figure out the coins, and learn more about their origin, composition, circulation, and numismatic value.
One of the kids came back multiple times and by the end of the event, he had a zip lock bag with more than 50 coins! I reminded him that he was only supposed to have 2 coins, and he gave me a very happy smile, saying, "but these coins are all from Mexico, and I will need them when I visit someday". I made him promise to learn Spanish, and learn more about the places he wanted to visit, and he could keep all the coins as a reminder of his promise. I also explained to him and his parents the 1980-1990's coins had very little monetary value in Mexico, having been demonetized and replaced by newer coins. If you would like to learn more about inflation and devaluation in Mexico in the 1980's and 1990's, I recommend this website: Determining the Value of Old Mexican Banknotes (mexperience.com)
There are lots of ways to introduce numismatics in the classroom, or any other educational setting! Kids love to hunt for old coins and discover their value, whether the value is cultural, geographical, monetary, or numismatic. Several teachers at the Harvest Fest approached me about bringing my collection into their classrooms, and I'm sure that I will be telling you more about that in an upcoming issue of the ILNA Digest.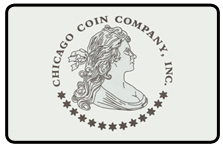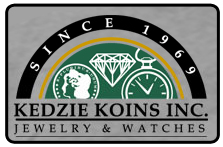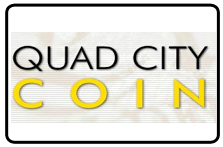 To become a sponsor of the ILNA web site or Annual Show, contact
Jim Paicz